Indian Star Tortoise for sale
CB Reptile has some gorgeous, high-yellow Indian Star tortoises for sale.  Our Indian Star tortoises for sale are available as hatchlings, well-started baby star tortoises for sale, yearlings, juveniles, and young adults.  The Indian Star tortoise is one of the "crown jewels" of the shelled kingdom.  Indian Star tortoises are sought-after by tortoise keepers and enthusiasts as they stay small, and are easy to care for.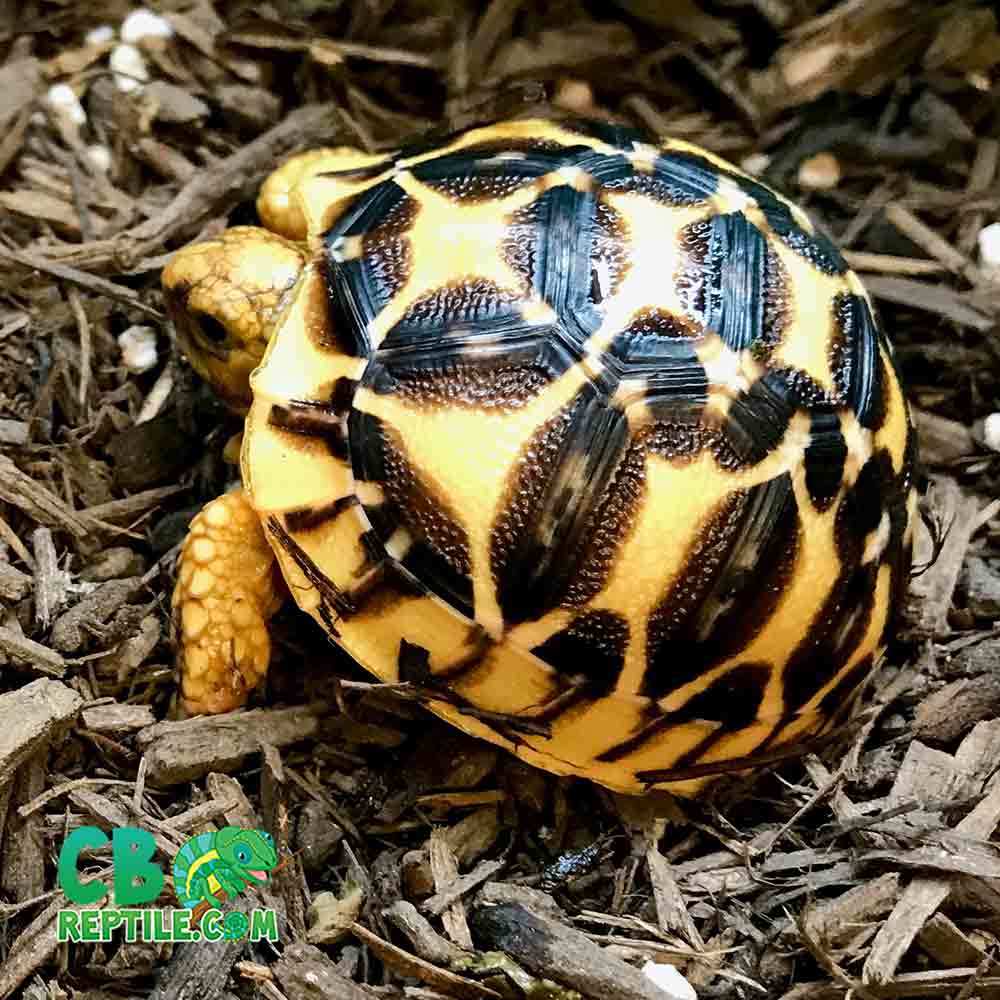 A baby Indian star tortoise requires a higher humidity than most baby tortoises for sale, however, with the right setup it is a pleasure to care for.  Baby Indian stars can be a tad shy at first, however, once they are tame, they can make great companion tortoises for sale.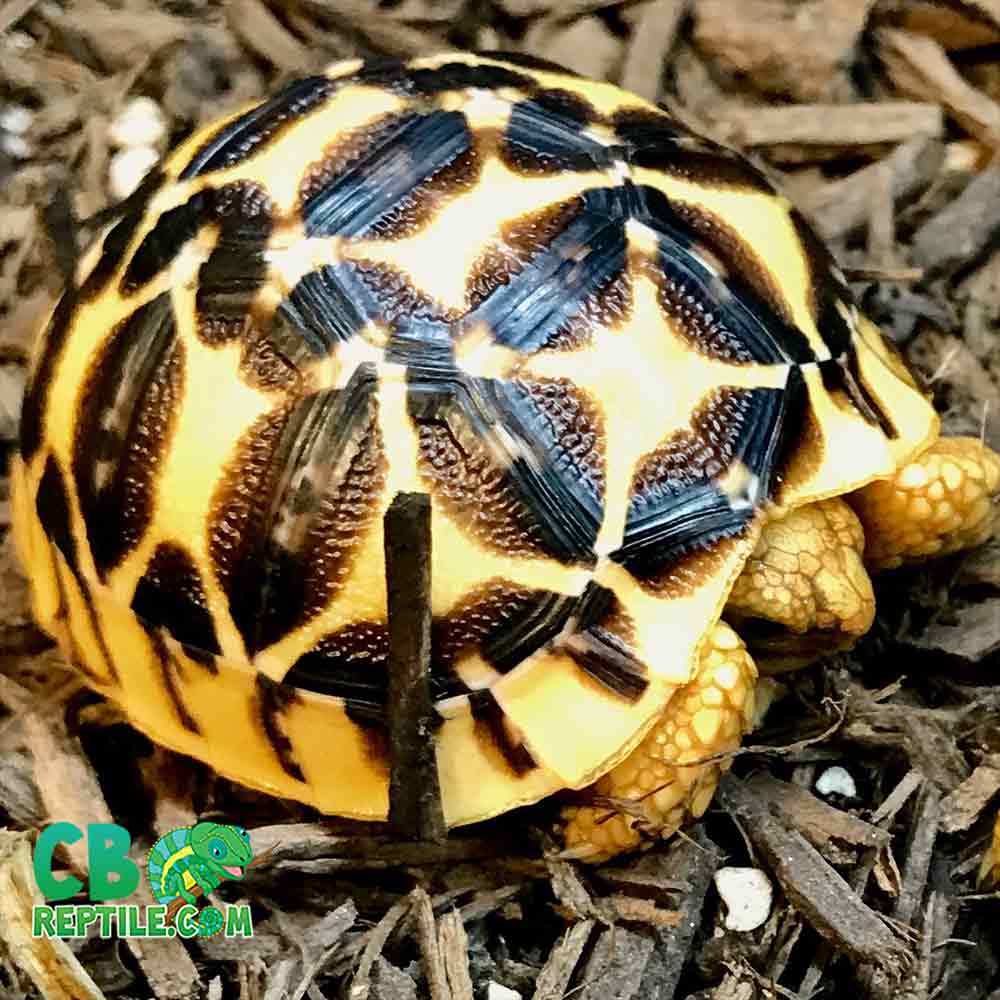 Indian Star tortoise Diet
Here at CB Reptile, our Indian star tortoises are kept at high humidity and fed a very high-quality diet of mixed veggies and greens including Kale, Romaine, Dandelion, Collard, Mustard, and Beet Greens, Squash, Shredded Carrot, Sweet Potato.  We also use a high-end vitamin-mineral mixture of Calcium with D3 and Vionate powder, in a 1 to 1 ratio.
Display 21 Products per page