Description
Yellow-footed tortoise for sale
We have some fantastic captive bred super colorful yellow foot tortoise for sale.  The Yellow Foot tortoise is one of the most popular tortoises for sale in the United States and is also known for being one of the more colorful species of tortoise for sale in the world.
Yellow foot tortoise size
Average size is 10-11″ and 15-20 lbs at 20 years of age.
Yellow foot tortoise Lifespan
Yellow foot tortoises for sale can live up to 100 years when properly cared for.  A long-lived yellow foot tortoise for sale is a well cared for yellow-footed tortoise.   With proper diet, and habitat your new baby yellow foot tortoise should live at least 50 years but can exceed 100.
Yellow Footed tortoise diet
Proper food and diet are important for any type of tortoise for sale, and the baby yellow-footed tortoise is no exception.  Like the red foot tortoise for sale and the cherry head tortoise, the yellow food eats a varied diet.  Higher in protein than desert species, the forest species of tortoises inclusive of the red foot, cherry head, and yellow foot eat more protein.  Also, like the red-footed tortoise, the yellow foot will eat a wide varied of fruits, in addition to greens and tortoise chow.
Yellow foot tortoise Humidity
As with all forest species, baby yellow-footed tortoises for sale require higher humidity than most.  Keeping your humidity in the 75-85% range for the first 2 years of life is recommended.  Also, it will allow your baby yellow foot tortoise to grow with a perfectly smooth shell.
Baby Yellow Footed tortoise habitat
Habitats can be built from many things that work.  Using an aquarium even works so long as the sides are blocked out from the tortoise being able to see thru.  A habitat can be anywhere from 1×2′ to 2×4′ long.  If you are using something that has an open top like a tortoise table for sale, you will definitely require a fogger to run each morning to increase the humidity.
Yellow-footed tortoise for sale – Temperature
Temperature for your yellow foot tortoise habitat should hover around 85 Degrees.  The hot spot can be in the area of 92-96 degrees and the coldest it should get, even at night should be 80.  When humidity is high, where it should be, you will need to make sure temperatures do not drop below 80.  Because if they do, with high humidity you run the risk of upper respiratory problems.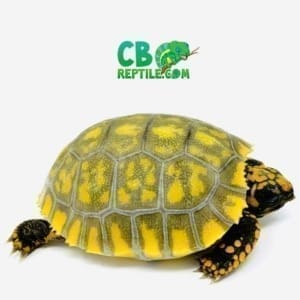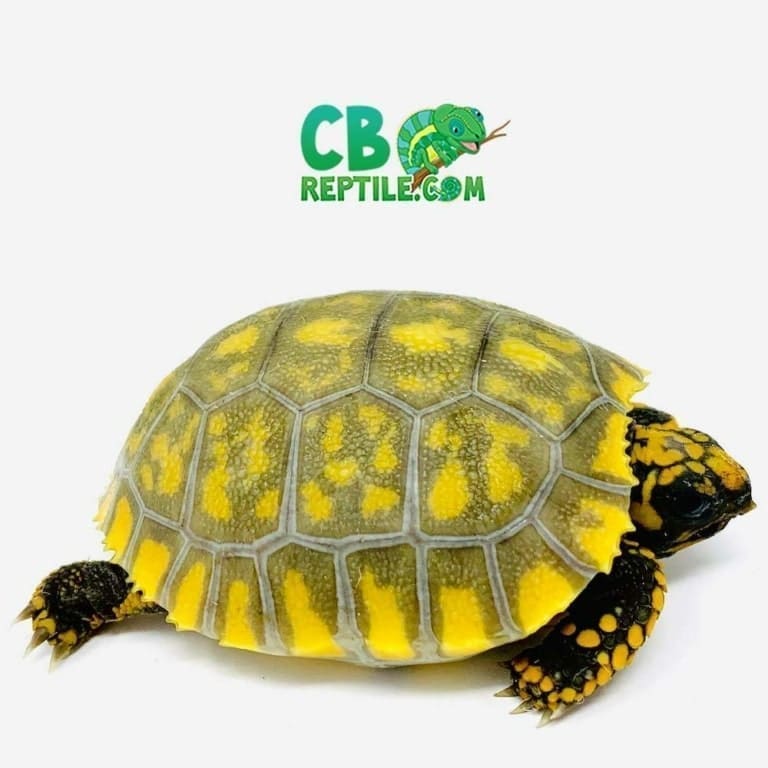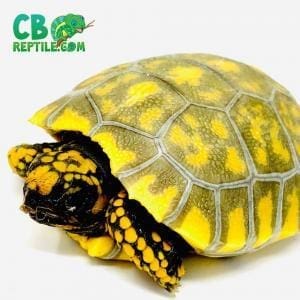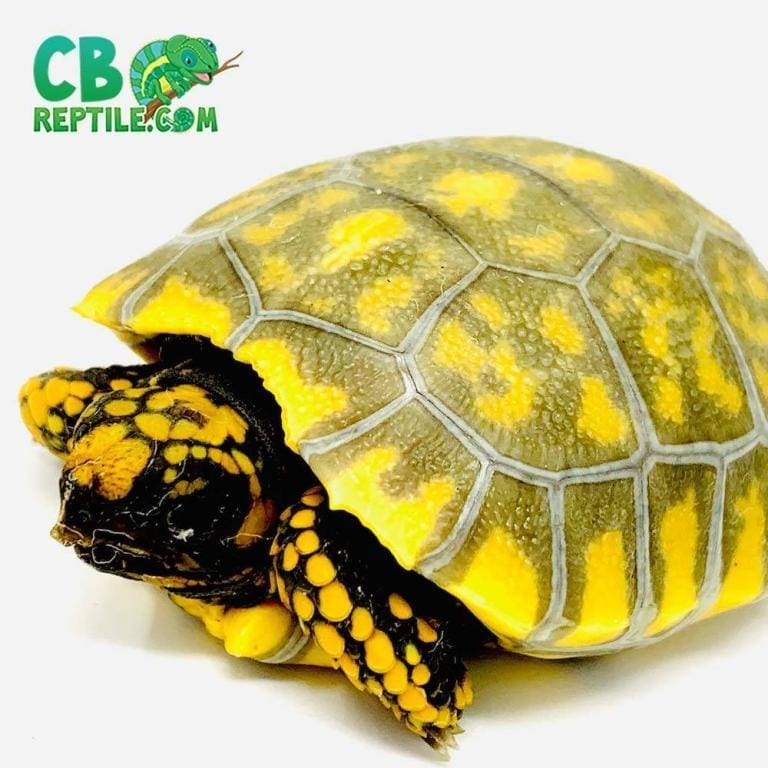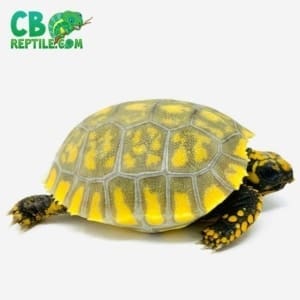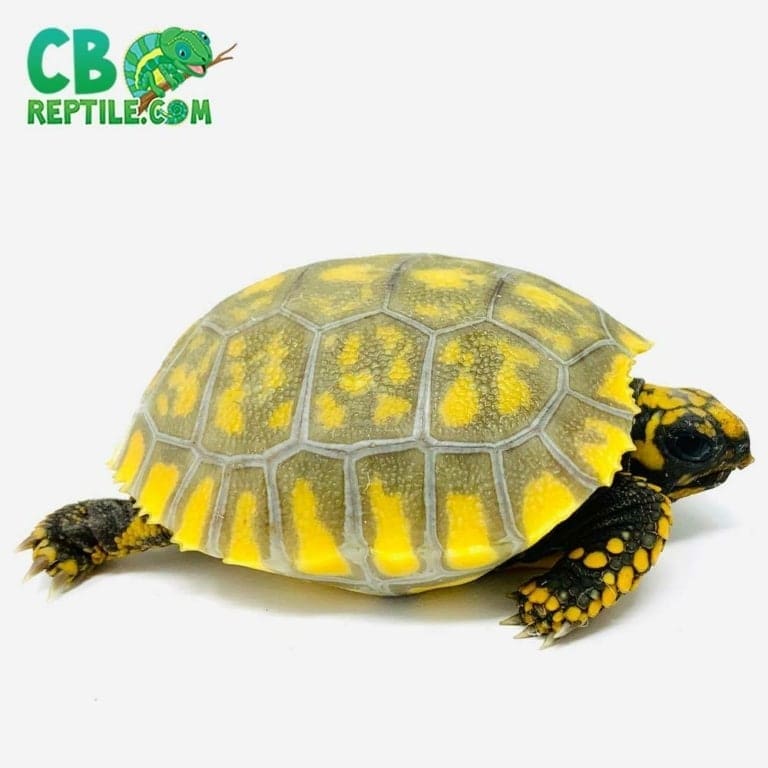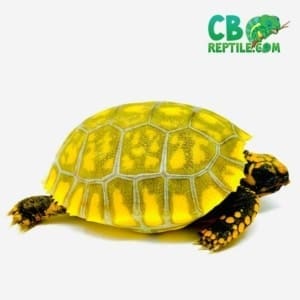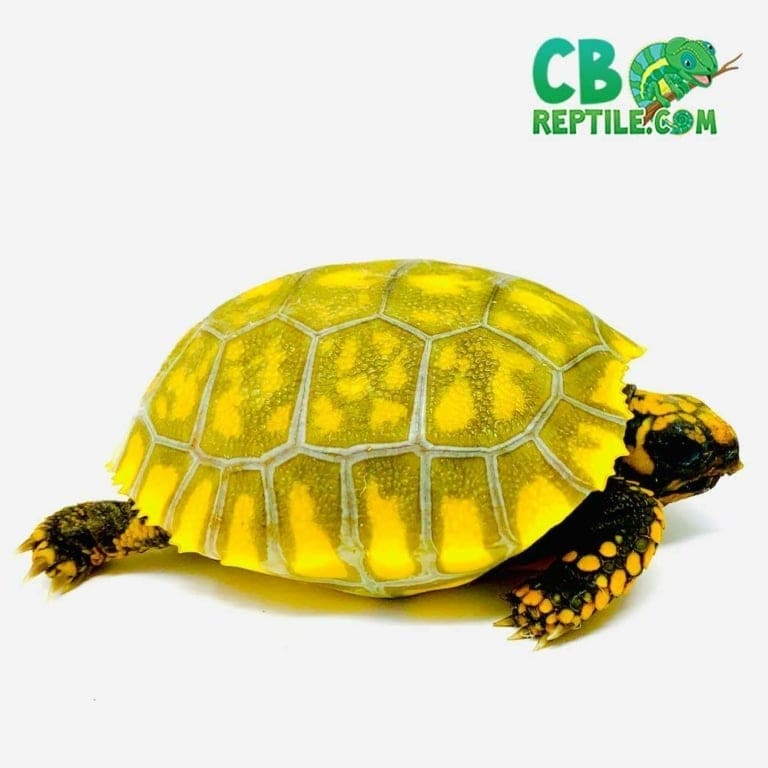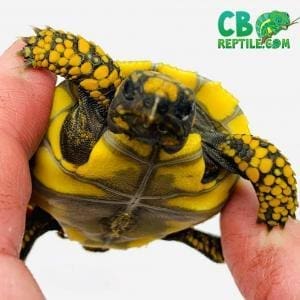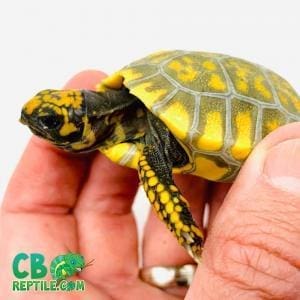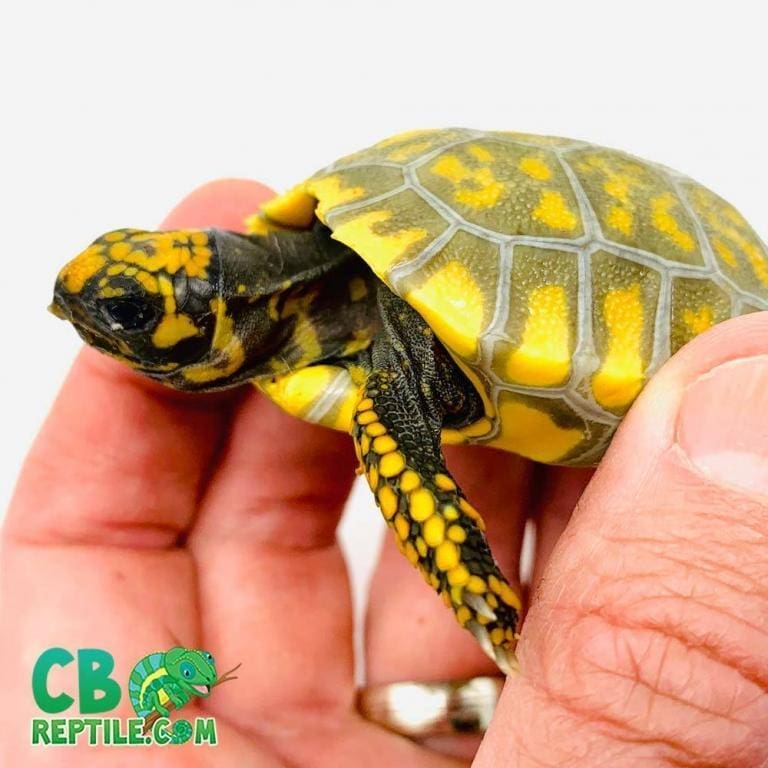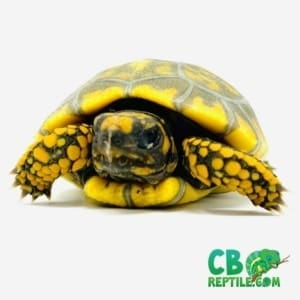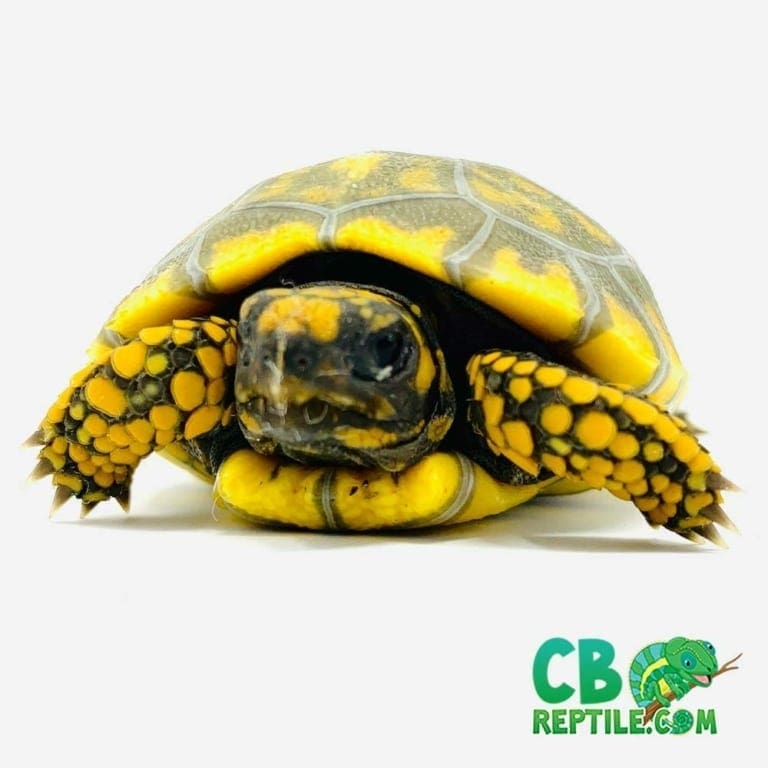 baby yellow foot tortoise for sale
We currently have yellow foot tortoise hatchlings for sale, 6-month-old well-started baby yellow-footed tortoise for sale (recommended over the more fragile hatchlings) and cute and plump 1-year-old yellow foot tortoises for sale in stock.  The yellow-footed tortoise or yellow foot tortoise is from the humid rainforest regions of South America.  In captivity, they enjoy an easy diet of spring mix, dandelion greens, papaya, strawberry, apple, and Mazuri tortoise chow, dusted with calcium twice per week.  They are easy to care for and can make fantastic pet tortoises.
Our Captive bred yellow foot tortoises for sale come from top quality adult red foot tortoise breed stock and exemplify the species standard in both colors and temperament.  Yellow Foot tortoises for sale are fairly EASY in terms of care level, and make great additions to any tortoise collection especially once they are at least 4 months old which is why we always recommend the well started baby yellow foot tortoise for sale over the fresh hatchling yellow foot tortoises for sale online.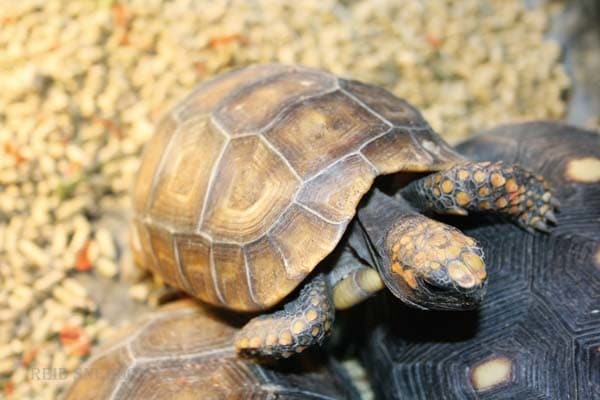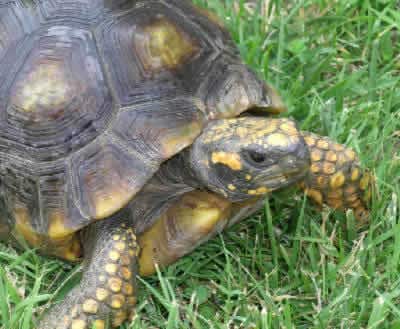 CB Reptile has much more than just yellow footed tortoises for sale!
Cb Reptile is proud to offer OVER 20 species of healthy, captive-bred baby tortoise for sale including red footed tortoises for sale, yellow foot tortoise for sale, cherry head tortoise for sale, and more.
As tortoise breeders, we focus on using only the best breed stock to provide our customers with healthy, happy and active top quality specimens that are sure to please any turtle or baby tortoise enthusiast for decades to come.  Our baby tortoises for sale online include nothing but 100% captive bred tortoise breed stock.
The nicest reptiles for sale online
CB has much more than just pancake tortoises for sale! We breed over 22 species of pet tortoise for sale including Red Foot Tortoises for sale, yellow foot tortoises for sale, leopard tortoises for sale, Sulcata tortoise for sale,