Description
Indian Star Tortoise for sale
Looking for a beautiful captive bred baby Indian star tortoise for sale?  We've got some of the nicest Indian Star tortoises for sale with overnight shipping!  Indians as probably the most popular of all species of star tortoise.  Why? Because they are the smallest of all species of star torts.  Indians do well when properly cared for, stay small, and are absolutely stunning to look at!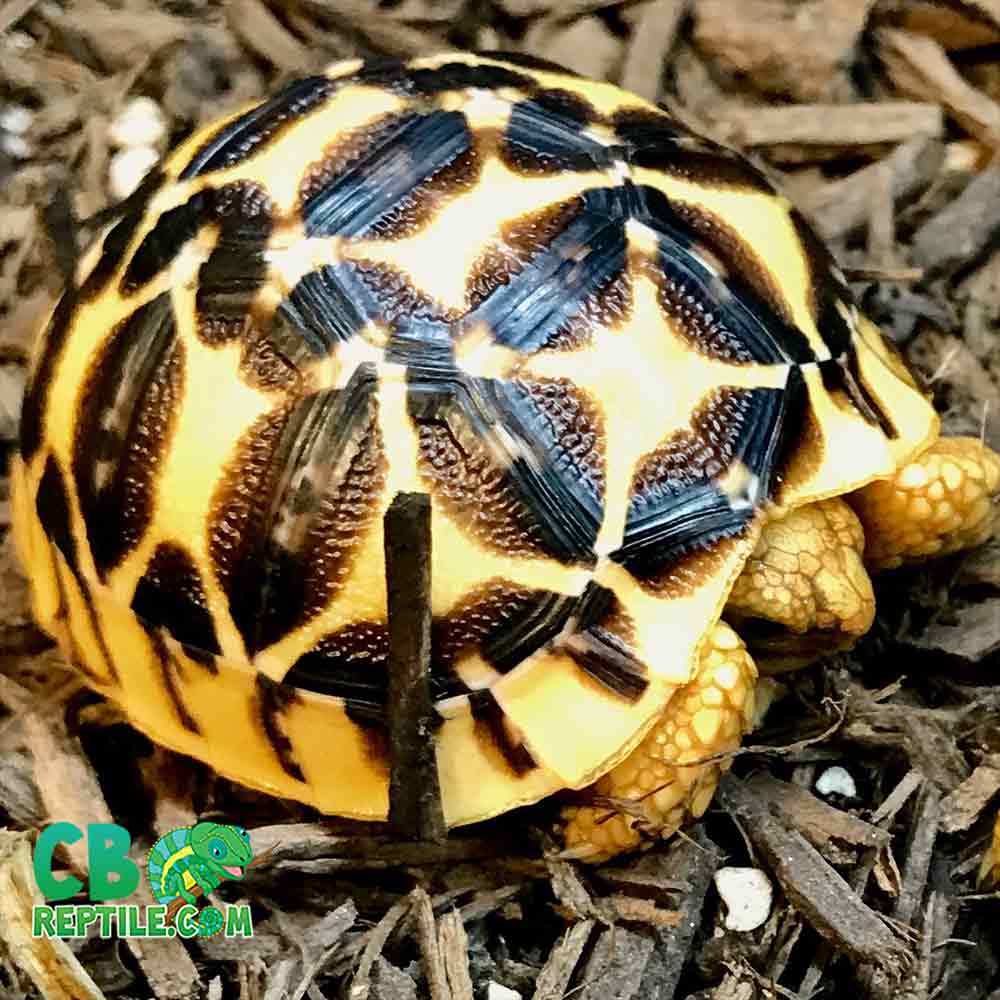 Indian Star tortoise
The Indian star tortoise is extremely popular based on their size as one of the smallest star tortoise for sale in the world. Also, because of their fantastic personality and appearance. Indian Star tortoise care is similar to that of a leopard tortoise. With yellow lines radiating from the center of each scute and contrasting with their black base color, star tortoises are one of the world's most attractive tortoise species. Also noteworthy, Indian Star tortoises for sale are not territorial. Multiple males and females may be kept together without the fighting.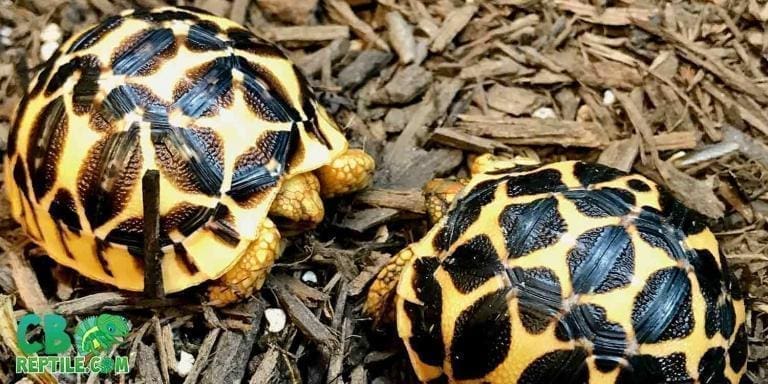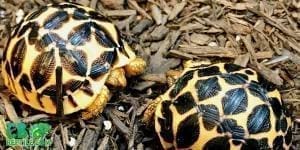 baby Indian Star tortoise
Only captive-bred star tortoises are available because they are protected throughout their natural range. There is no legal export of wild-caught specimens.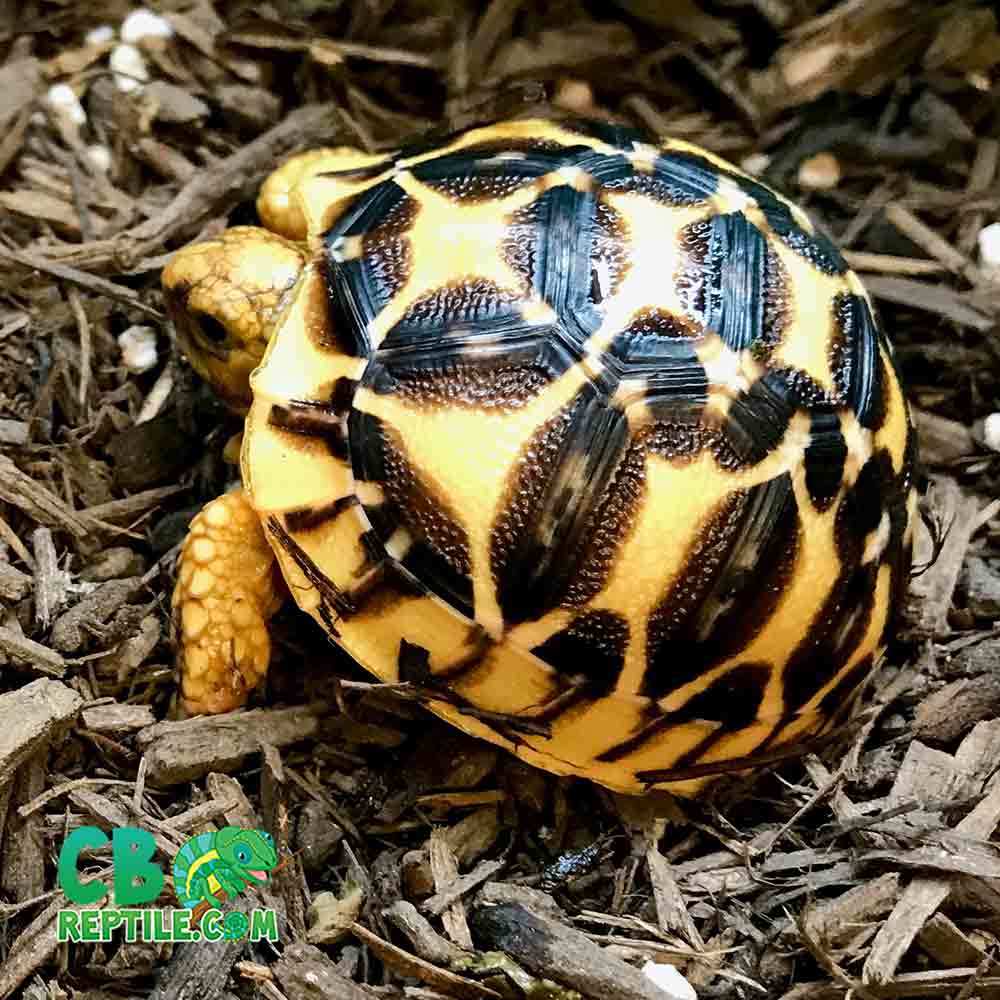 Star Tortoise Life Span
Reports about Indian Star tortoise lifespan range from 30 to 100 years. Keep in mind that captive baby star tortoises for sale under proper care may live longer than wild tortoises.  Because of the possibility to experience droughts, fires and predators in the wild.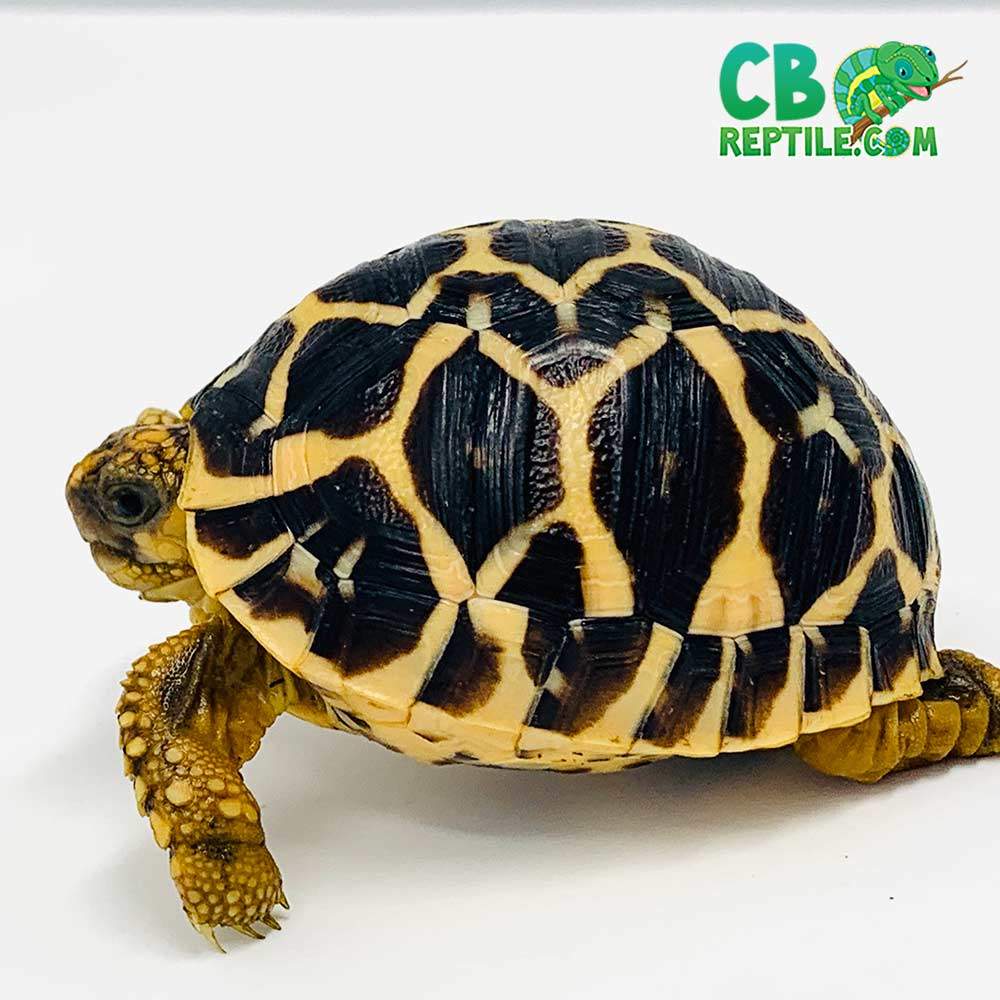 Indian Star Tortoise Size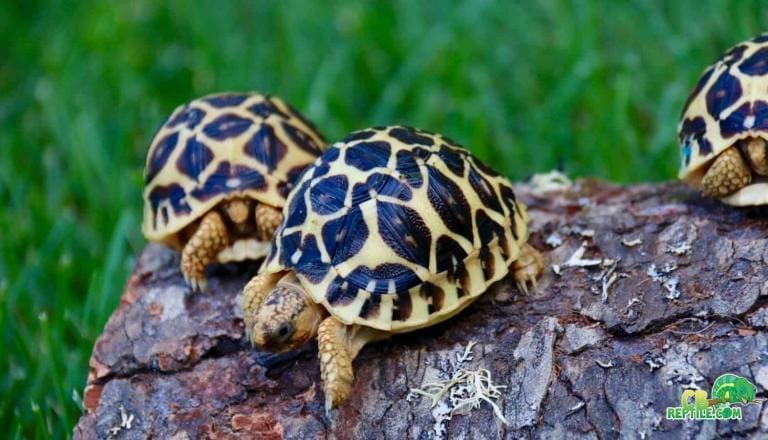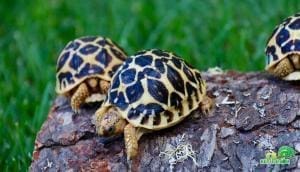 Keep in mind that with the Indian star tortoise for sale, females grow larger than males. Females Indians typically attain a length of about 7 or 8 inches, and males typically only reach 5 or 6 inches in length. Star tortoises for sale from Sri Lanka and northwest India grow larger. Sri Lankan star tortoise females may grow to 15 inches long, but males only reach 8 or 9 inches long.
Indian Star Tortoise for sale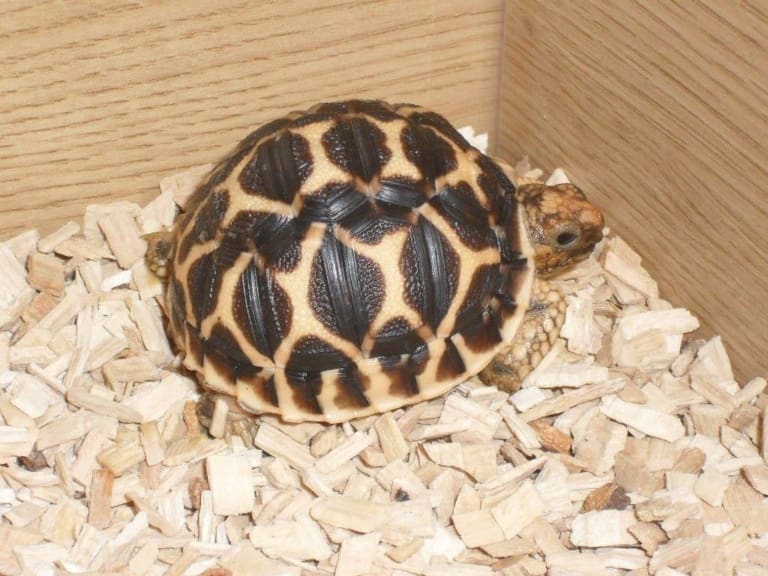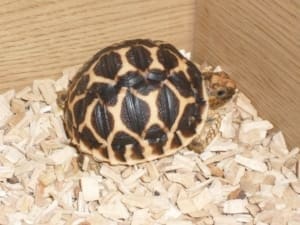 The optimal temperature for an Indian star tortoise for sale is between 82 and 92 degrees Fahrenheit. They can handle temperatures around 45 degrees for brief periods of time.   Keep in mind that when nighttime temperatures drop into the 50s or high temperatures fail to exceed 70 degrees, the tortoises should be moved indoors.  Once moved indoors or kept indoors they need to be provided with heat in the form of a 95 degree hot spot. In wet conditions or high humidity, temperatures should stay above 75 degrees.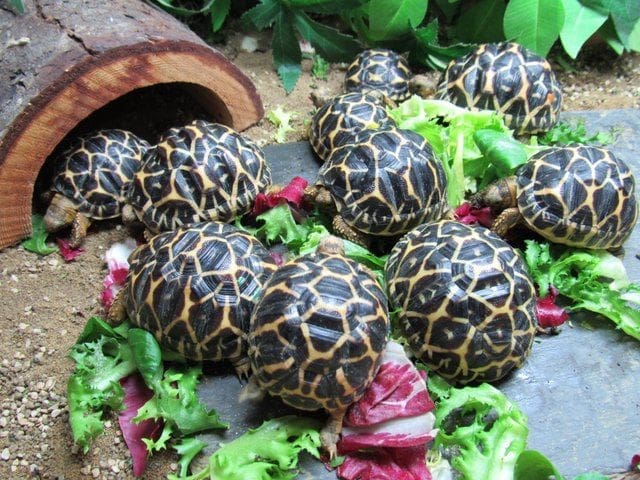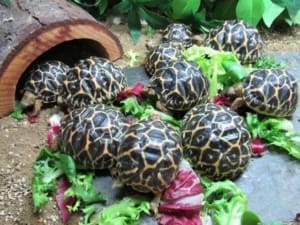 Star tortoise Lighting & Temperature
Because the combination of cold and wet can be deadly to your baby Indian Star tortoise and must be avoided. Moisture levels should be low when the temperature is low, and moisture levels can rise when temperatures are high. High dry temperatures can also work, and in fact are provided most of the summer. Because star tortoises for sale don't hibernate, and they cannot survive freezing temperatures. When the Indian star tortoise for sale is maintained entirely indoors, temperatures may range from 75 to 90 degrees year round.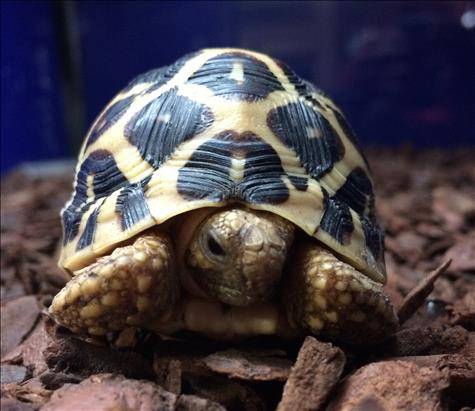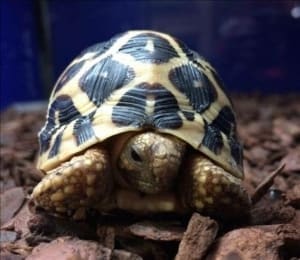 Torotise breeders near me