Description
Marginated Tortoise for sale
The marginated tortoise for sale is a member of the Testudo tortoise family.  This family includes the popular species of Russian tortoise, Greek tortoise, Hermann's tortoise, Egyptian tortoise to name a few.  The marginated is "special" because as it matures, it's rear scutes start to "flare" out.  This enables the marginated tortoises to live and thrive on very hilly, or rocky landscape.  The Marginated tortoise grows 11-14″ and is one of the larger testudo tortoise species.  Marginated tortoises for sale that are captive bred can make an absolutely fantastic addition to any tortoise collection or pet tortoise for sale.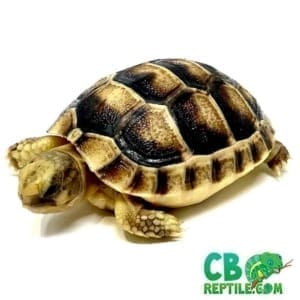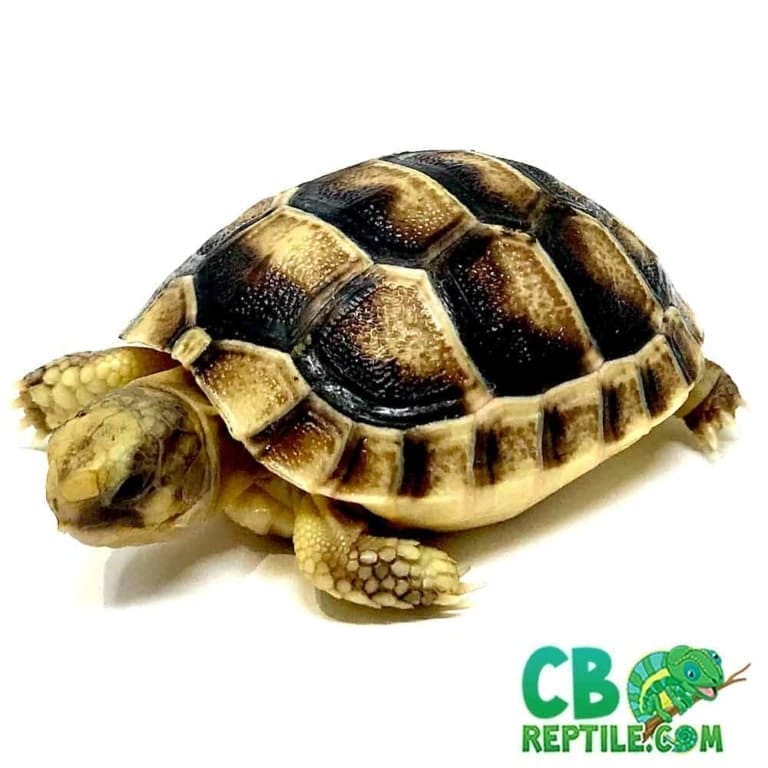 Marginated Tortoise Availablity
Marginated tortoise for sale are available at times throughout the year.  A Marginated tortoise is not a common species of tortoise for sale.  Baby Marginated tortoises resemble their cousins, other Testudo family tortoises.  They most closely resemble baby Hermann's tortoise as well as baby Greek tortoise for sale.
Marginated tortoise for sale – Temperature
Marginated tortoises like very similar temperatures and climates to the other species of Testudo tortoise.  Keeping a median temperature of 85 degrees is perfect for daytime, with nighttime lows not to exceed 72 degrees.  Marginated tortoises for sale will hibernate if kept outdoors in the winter.  Hibernation is not necessary, however, so keeping them indoors will forgo the hibernation period.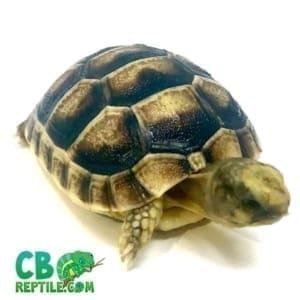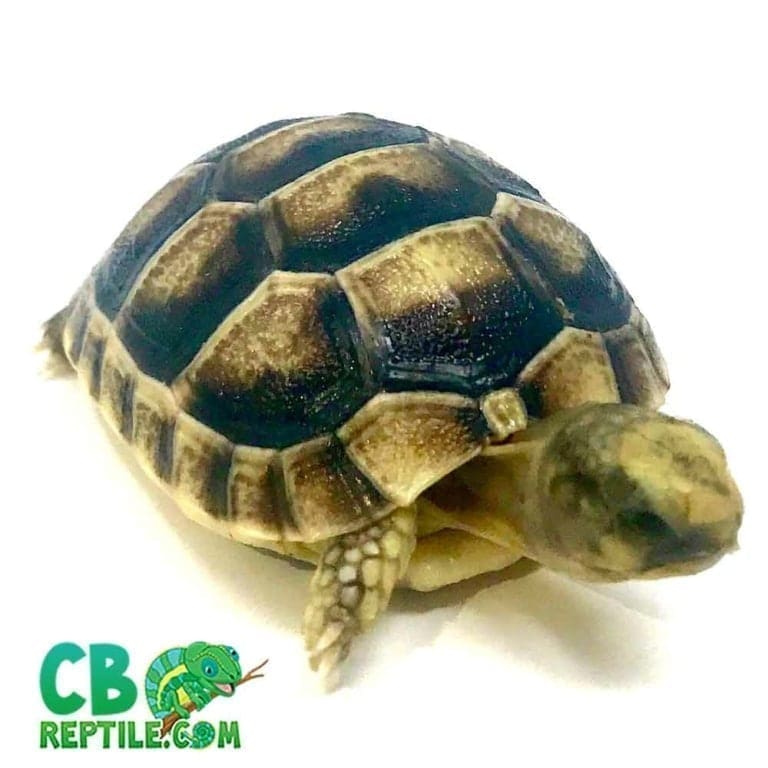 Marginated tortoise for sale – UV Lighting
Like all baby tortoise for sale, the Marginated tortoise for sale also needs proper UVB exposure.  UVB lighting is important with all species of tortoise including the Testudo Marginata.   Using a t5 high output tube style lamp is recommended and best, and using a 10% or 10.0 lamp is recommended
  Marginated tortoise for sale – Heating
Marginated tortoises should be kept between 80 degrees on the colder side, and 95 degrees in the hot spot.  Marginateds will hibernate if temps dip below 55.
Marginated tortoise diet and food list
Marginated tortoise's diet consists of vegetation. Good foods include dandelion, clover, honeysuckle, leafy salads, watercress, curly kale, Brussel tops, spring greens, coriander, parsley, rocket, carrot, parsnip, courgette and bell peppers. The bulk of the vegetation should be leafy greens. The diet should also include fibrous plants like grasses and weeds. Good weeds include plantains, white nettle, corn poppy, chickweed, bindweeds, and hawkbit. For times when fresh food is not available, or for variety, there are pre-made tortoise dried foods available that most tortoises relish. Instead, tortoises should be given a shallow bath 2-3 times a week for 10 minutes. This will enable them to take on freshwater and stimulate them to empty their waste.  Be sure to visit our tortoise care sheet section, and specifically our Marginated tortoise care section.  Before buying your new marginated tortoise for sale, we recommend exploring our care sheets!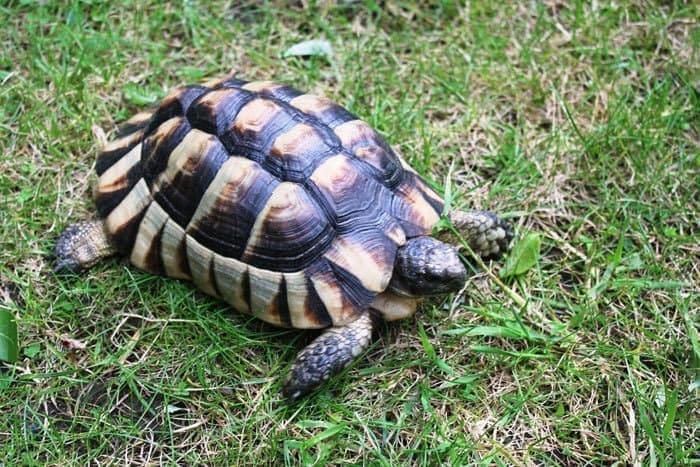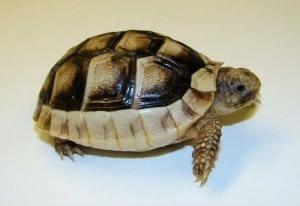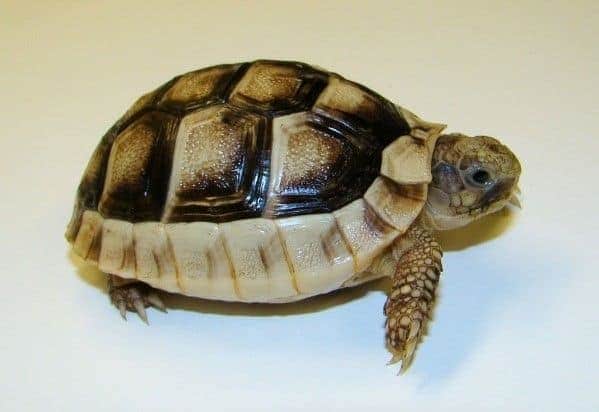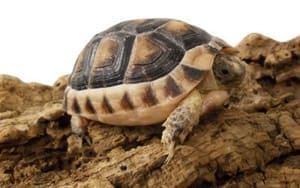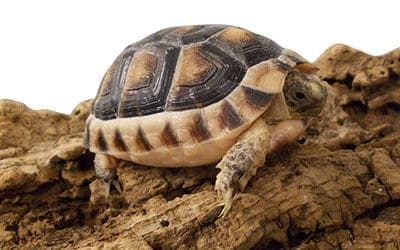 More than just Marginated tortoise for sale!
Cb Reptile is proud to offer OVER 20 species of healthy, captive-bred baby tortoise for sale including red foot tortoise for sale, yellow foot tortoise for sale, cherry head tortoise for sale, Sulcata tortoise, leopard tortoise, giant leopard tortoise, Greek tortoises for sale online, eastern Hermann's tortoises for sale, western Hermann's tortoise for sale, as well as many other species of tortoise for sale and turtles for sale.  Land turtles, also known as box turtles for sale are also available at CB.
As tortoise breeders, we focus on using only the best breed stock to provide our customers with healthy, happy and active top quality specimens that are sure to please any turtle or baby tortoise enthusiast for decades to come.  Our tortoises for sale online include nothing but 100% captive bred tortoise breed stock.
The nicest reptiles for sale online
CB has much more than just pancake tortoises for sale! We breed over 22 species of tortoise for sale including Red Foot Tortoises for sale, yellow foot tortoises for sale, leopard tortoises for sale, baby Sulcata tortoises for sale, Hermann's tortoise for sale, Indian star tortoises for sale, baby Greek tortoise for sale, Marginated tortoises for sale, baby Russian tortoise, Aldabra Giant tortoise, Burmese mountain tortoises, and many other species of baby and adult tortoise for sale online.