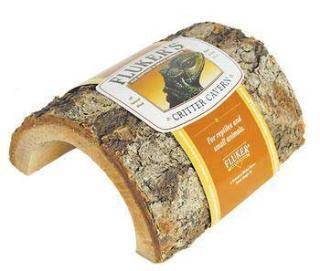 Tortoise and Box Turtle Hide
Looking to purchase a tortoise and box turtle hide? At CB Reptile we carry everything you need to take care of your turtle or tortoise for sale.
Add some much needed privacy to your terrarium with a tortoise and box turtle hide. This half log is made from natural fir, and is the perfect way to help reptiles, amphibians and other small animals feel safe and secure, while reducing stress from captivity. Once inside the terrarium, your pal will love playing, sleeping, climbing, or just hanging out on this nature-sourced accessory, providing a touch of the wild and an enriching activity for your friend. It's perfect for tortoises, ferrets, guinea pigs, hedgehogs and other small animals. Plus, you can add moss inside it to provide a humid shelter for tropical pets.
Display 15 Products per page