fat tailed gecko for sale
We offer a variety of african fat tailed geckos for sale online.  As african fat tailed gecko breeders we work with many african fat tailed gecko morphs also known as african fat tail gecko morphs and african fat tail geckos for sale.  We offer a variety of geckos for sale online including fat tailed geckos for sale, crested geckos for sale, gargoyle geckos for sale as well as leopard geckos for sale.   We are proud crested gecko breeders as well as gargoyle gecko breeders, leopard gecko breeders and African fat tail gecko breeders!
  Besides geckos for sale we also offer a ton of other amazing reptiles!
With offering a wide range of reptiles for sale online, Cbreptile is your source for captive bred panther chameleons for sale, veiled chameleon for sale, baby iguanas for sale including rhino iguanas for sale, blue iguana for sale, and others.  We offer a range of tortoise for sale, baby tortoises for sale, including aquatic turtles for sale and other types of box turtles for sale.  Shop with confidence that cbreptile.com has a biologist ON site that inspects each and every pet reptiles for sale before leaving our facility shipped overnight via UPS or FEDEX to your door arriving the next morning in a heated or cooled insulated shipping container with a full live arrival and 7 day health guarantee!
fat tail gecko for sale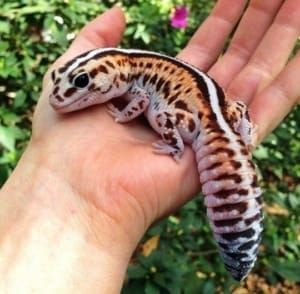 Display 15 Products per page